Earlier this year, like so many other companies, US-based ICOM agency FARM made the necessary decision to work from home for the safety of their employees during the COVID-19 pandemic. At the time, they had expected to be back together after a few weeks. However, when it became clear that those weeks would turn into months, the agency began to look for ways to lift spirits internally and also lend support to their community. One of the ideas their team brainstormed was to identify and help a local organization going above and beyond to make an impact locally. After connecting with Operation Protect Our Protectors (OPOP), a volunteer-run organization whose mission is to provide free masks to essential workers and anyone else in need, FARM offered pro bono marketing support—and the organization accepted.
So far the team has redesigned the logo (fusing together the image of a shield and mask), refreshed the messaging with a new focus on the shifting "frontline" now that schools are reopening, and pitched the new message to local news outlets. Within days of the story airing on just one local news channel, OPOP had received more than 2,000 requests for masks from local schools.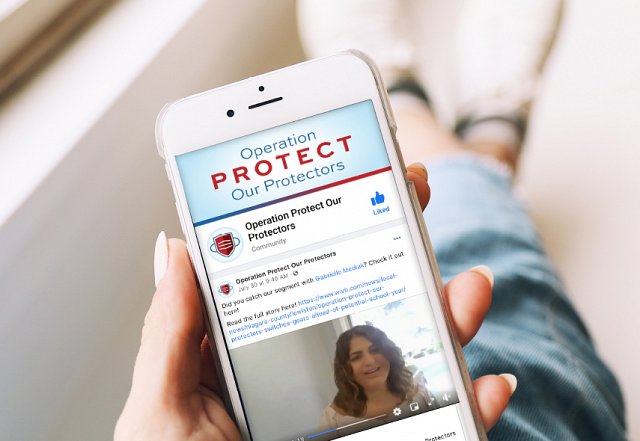 The team's last step was to help OPOP grow their presence on their digital channels. Focusing on Facebook, Instagram, and their website, FARM aimed to use these vehicles to boost awareness, OPOP's following, and ultimately donations. With social and email marketing strategy recommendations, FARM helped them to create a cohesive brand look and voice, further supporting them in delivering relevant and consistent messaging to their audience.
"FARM has been our most valuable partner in our efforts to provide masks to those in need. With their expertise ranging from digital design to strategy and overall collaboration on our brand and messaging, we have been able to scale our operation's message and reach, allowing us to support the community in a much more streamlined and powerful way." – Peter Genovese, Co-Founder, Operation Protect Our Protectors